Perth Cabling Specialists
Bluestar Security & Cabling are Perth cabling specialists.
Through our extensive cabling services, we ensure residential, commercial and industrial properties are connected as efficiently as possible.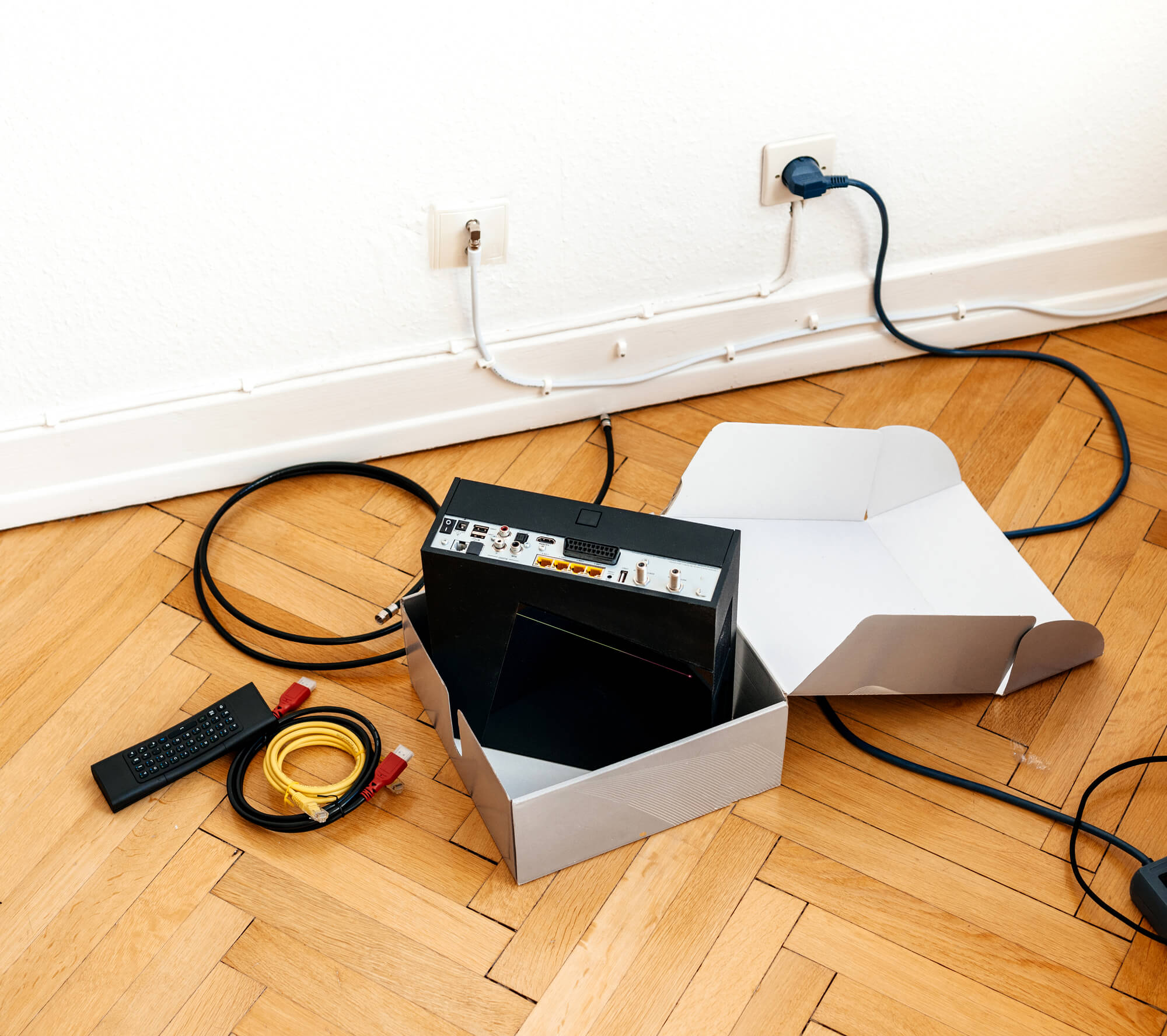 NBN & ADSL
We'll help you take advantage of the new high-speed network services with NBN, so you can enjoy lightning-fast internet. Often, NBN upgrades require new modems and routers to be installed, which can cause confusion if you're not familiar with the technology. As part of our service, we'll explain your options and help you make the right choice.
If NBN isn't a good fit for your location, a reliable ADSL connection is the next best thing. In most cases, properties already have an ADSL connection, however, we can optimise your installation and get the most out of your connection.
Phone & Data
Phone and data cabling through the home or business allows you to work from different locations without losing connectivity. That could mean separate offices, multiple meeting rooms, or connecting the warehouse to the office or front desk.
Whatever the specific requirements are for your location, Bluestar Security & Cabling will make it possible.
TV Connections
TV access points can be installed pretty much anywhere around the home or office. Today, the majority of the cords are hidden behind walls, so you're left with a neat, professional finish. 
A TV connection will typically require TV antennas, cabling, and network setup. Bluestar Security & Cabling take charge of this process from start to finish, ensuring that your location receives great service and reception.
Looking for a phone, data or TV solution for your Home or Business?
Contact us for an obligation-free quote or advice.